On the eve of the wedding season 2023, we offer to your attention gypsophila garlands from Ecuadorian gypsophila farms.
Gypsophila has its exclusive presence in wedding decoration. This flower inspires with its tenderness and weightlessness, but at the same time it fills the space with delightful volume and creates the feeling of a fairy tale.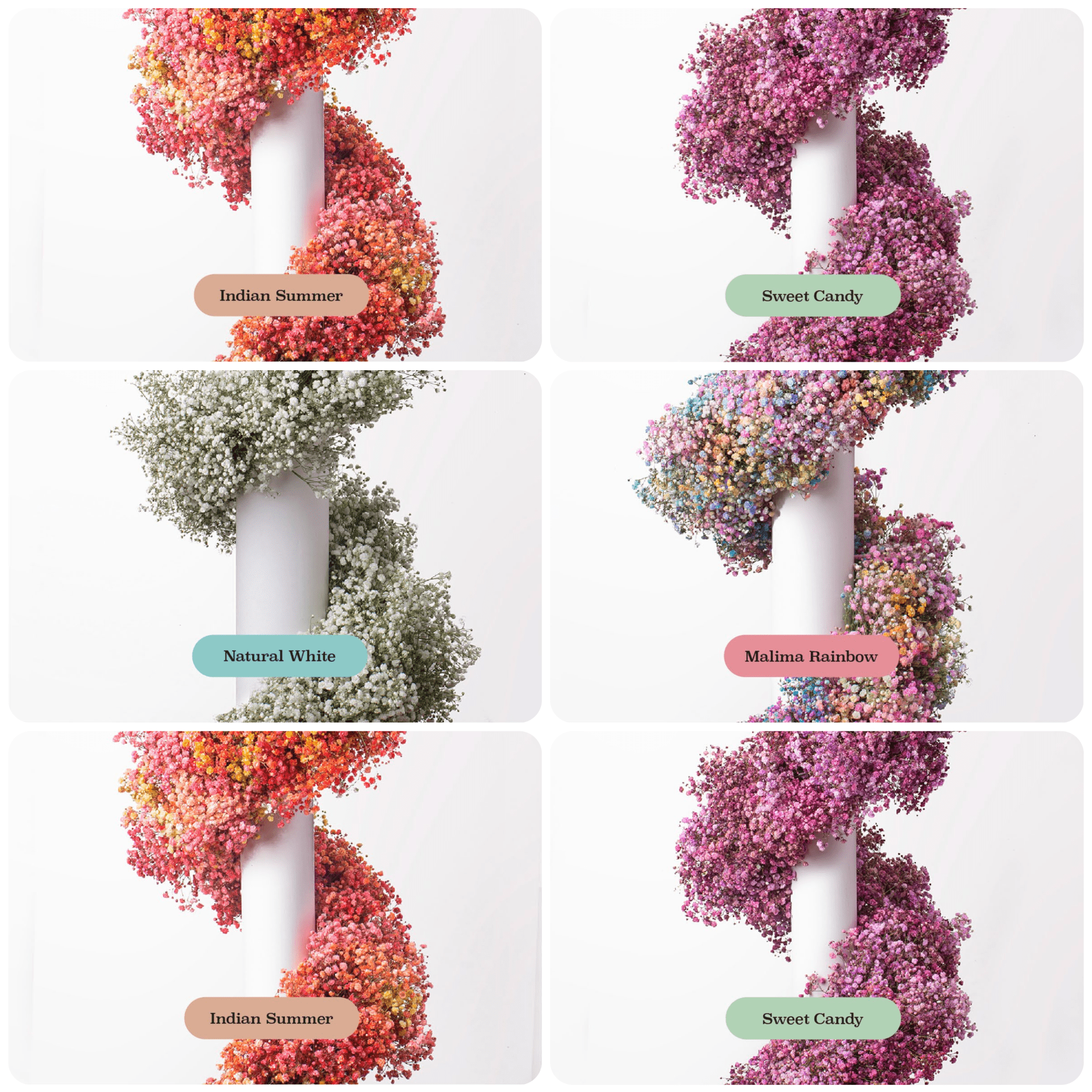 Farm Malima offers the natural and painted gypsophila garlands. Upon request gypsophila may be painted in a single tone (solid colors), or simultaneously in several tones (rainbows).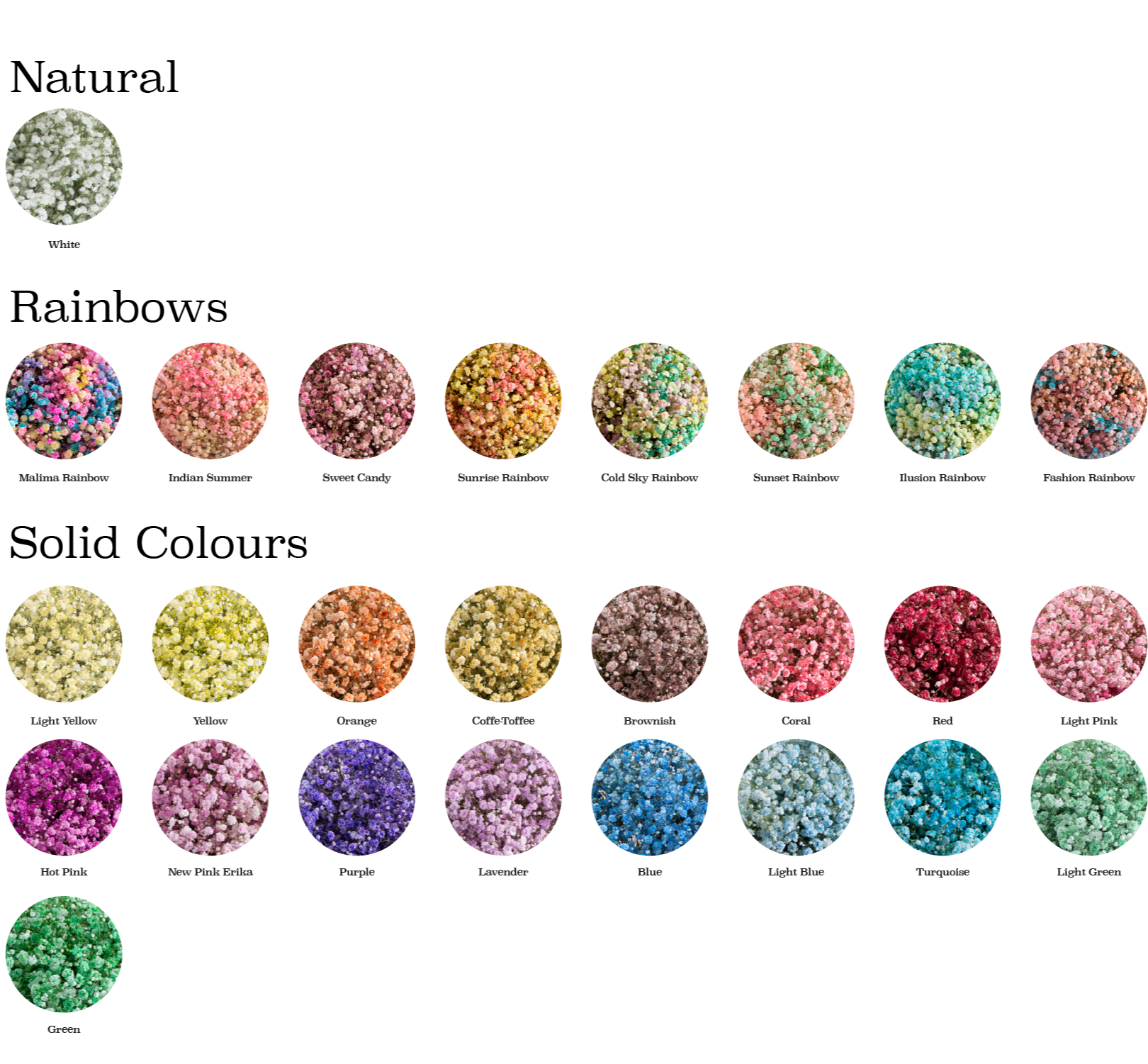 The gypsophila garland is presented in diameter 15-20 cm and can be ordered in lengths of 150 cm or 300 cm.
Garland 150 cm is available in packaging:
Box EB (Eightbox) - 1 pc
Box QB (Quattrobox) – 2pcs
Box HB (Halfbox) – 4 pcs
Garland 300 cm is available in packaging:
Box QB (Quattrobox) – 1 pc
Box HB (Halfbox) – 2 pcs
The orders for garlands of gypsophila are accepted by farms 2-3 days before the output from farm.
If you are interested in this product, please contact your manager to calculate the price.